12 Must-Have Gifts for Every Motorcycle Enthusiast
January 7, 2021
Sometimes finding the right gifts can be challenging, and we are here to help! This guide to buying for the Janus motorcycle enthusiast in your life will make shopping a breeze, no matter your budget. Heck, we won't judge if you're buying gifts for yourself.
And bonus! We would like to wish a Happy New Year to you! Use Coupon JM2021NYR to take 15% off all merchandise in our shop! Restrictions Apply. Offer lasts until January 31, 2021
You or your loved ones will stand out from the crowd with this black and old-English white chequered race flag silk scarf. This scarf is made from 100% pure silk, double tubed, tassel scarf made by Goldtop.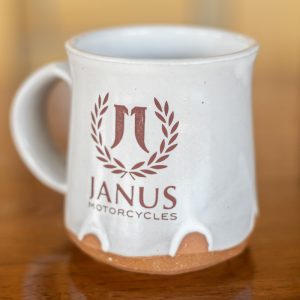 $35
_____________________________________
Five gifts 20$ and below:
Thanks for reading, and please, ride safe!
Official Janus Gear can only be purchased at www.janusmotorcycles.com in the shop.
Looking to learn more about Janus? Read on here!