Janus Holiday Gift Guide Pt. 1: The Swag
November 22, 2022
Deck the Halcyons! (and Gryffins and Phoenixes)
If you're shopping for a beloved Janus rider or Janus fan (even if that person is you!), all of the items in this gift guide are sure to be cherished!
To ensure Christmas delivery, please place your order by December 15th. 
To get FREE SHIPPING on any merchandise order over $100, use code freeship2022
You don't need to ride a Janus to be a Janus fan (though it certainly doesn't hurt!). If Janus is your favorite moto-brand in the land, check out our selection of sweatshirts, tees, patches, and awesome stocking stuffers like key fobs, garage soap (with grease-scrubbing grit), lapel pins, shop rags, and more!
Featured & New
Pennants, Patches, and Banners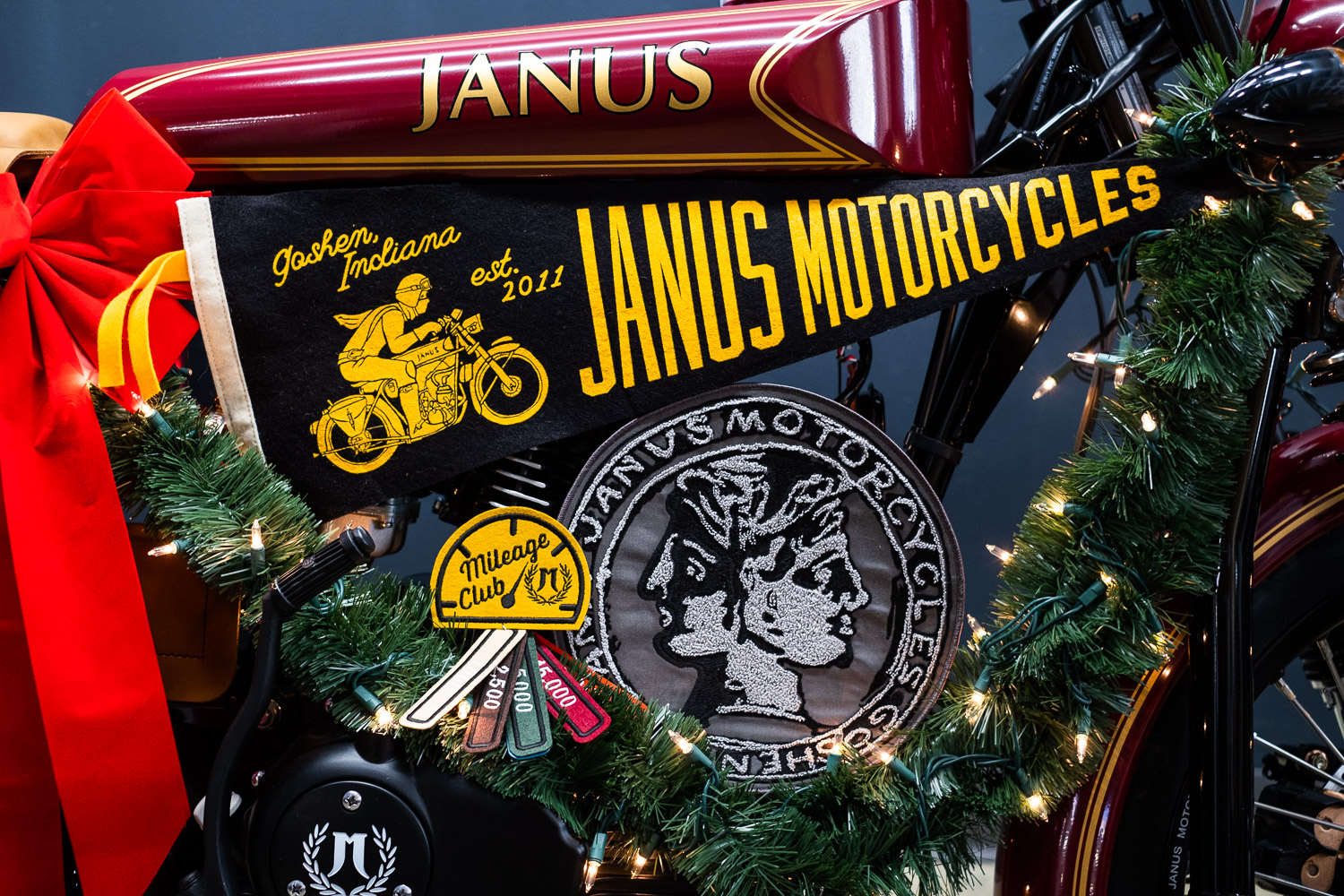 Apparel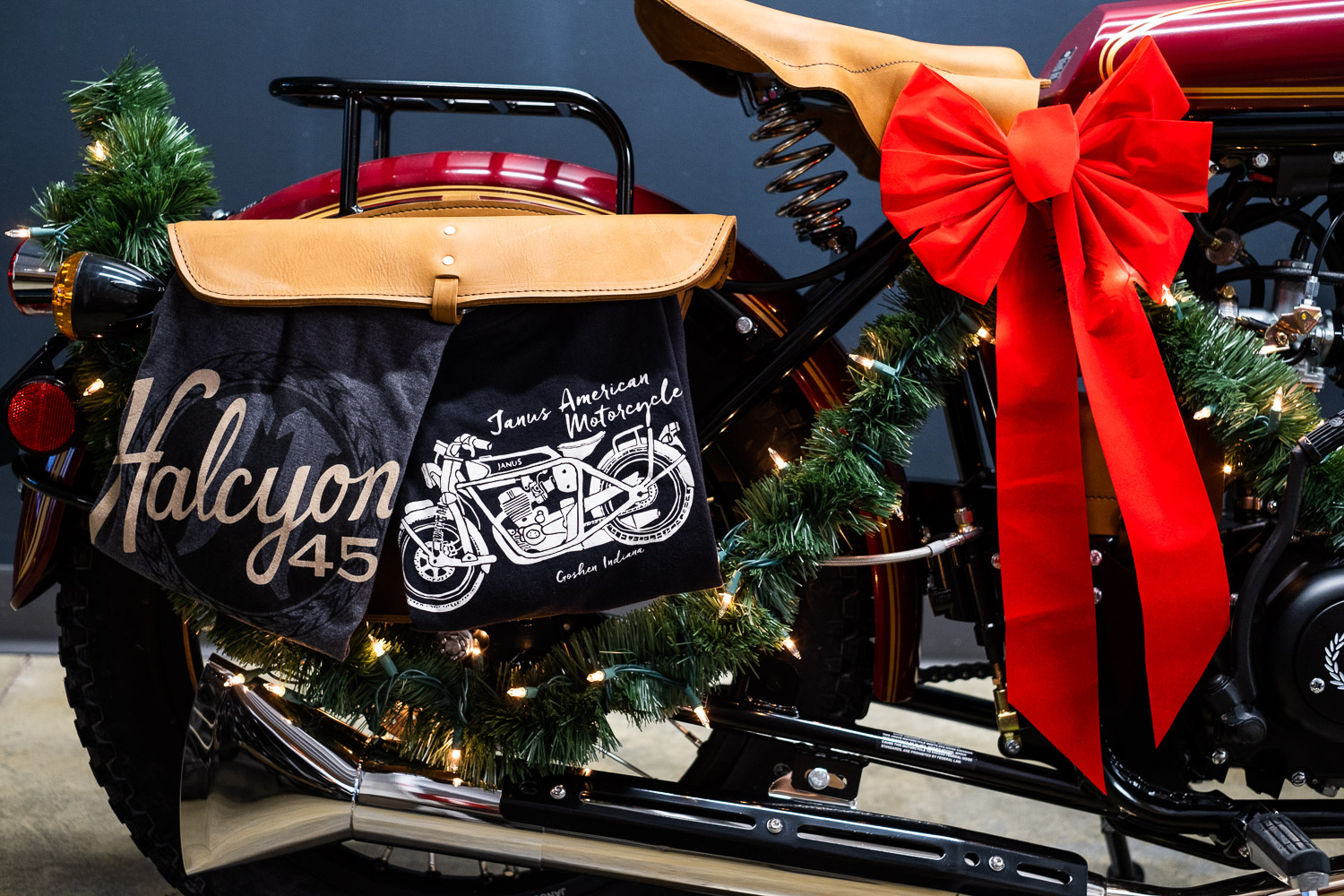 Leather & Canvas bags
Posters & Banners
Check back in soon for part two of our gift guide, where we feature riding gear, options for your Janus Motorcycle, and our available inventory (yes, you can come pick out and pick up a bike in time for Christmas, still)!