Our First Dealership!
January 24, 2022
First Janus Dealer Location: Burn Up Company of West Palm Beach, FL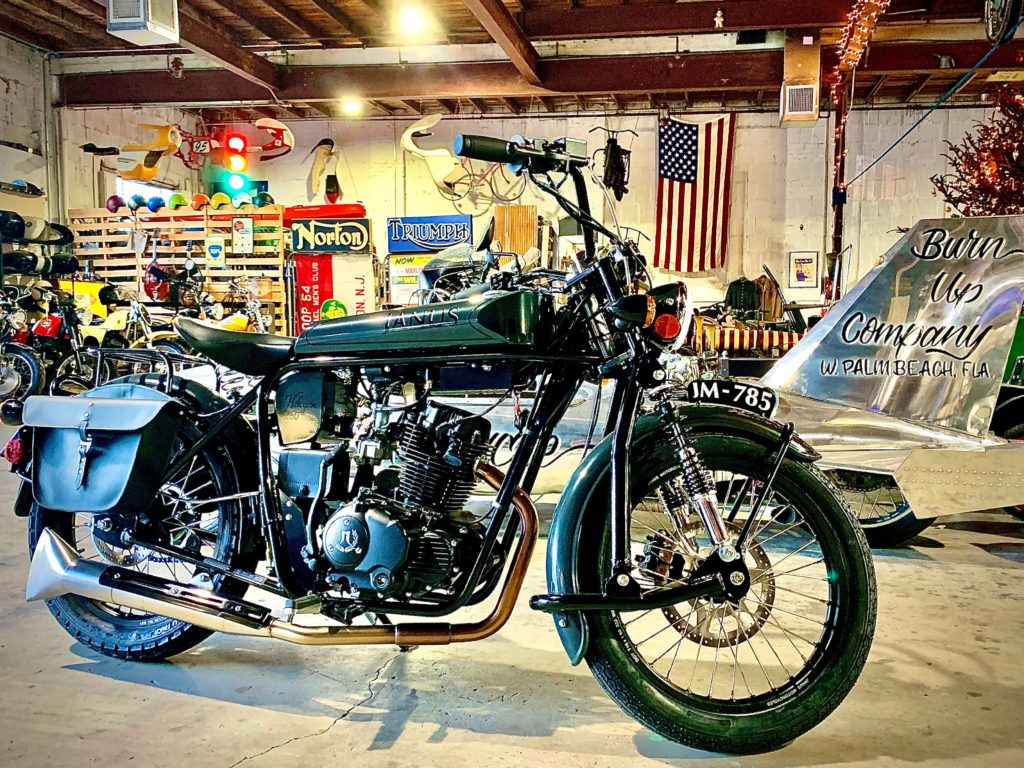 Janus Motorcycles is excited to announce its first full-service dealership in the United States.
Burn Up Company of West Palm Beach Florida is renowned for its excellent vintage motorcycle service and customization capabilities, and restores vintage motorcycles of all makes for collectors around the country. Now it will be the first location to provide authorized service, motorcycle demos, and sales consultation for Janus Motorcycles.
If you're in South Florida and looking to see a Janus Motorcycle in person, have your Janus Motorcycle serviced, or talk to a knowledgeable representative about purchasing a Janus Motorcycle, Burn Up Company is the place to go. Their work and attention to detail is meticulous, their knowledge and passion for motorcycling runs deep, and their interest in bringing more and more riders into their thriving community is second to none!
We encourage all of our Floridian (and South-East region) Janus fans and riders to go visit Burn Up Company today! We currently have a single Halcyon 250 on display, but more will soon join its ranks. For more information call Burn Up Company: (561) 475-1283 or Janus Motorcycles: 574-538-1350, or visit their website: https://www.burnupcompany.com/
We are excited to grow together—sign up for our mailing list to find out about upcoming Janus & Burn Up collaborations and events.