"Buying Your First Motorcycle" – Will it be a Janus?
August 9, 2023
By Tom Neel
9-11 of 1974, I walked into the third officially opened Kawasaki dealership in the country, and bought my first new motorcycle. It was a Kawasaki KS125, green, with a black stripe on the tank. That was 49 years ago.
The KS125, like most enduro motorcycles of that era, was powered by a snappy two stroke single. Much like a Janus 250 Halcyon, it too had a top speed of around 65mph. But more like the Janus Griffin, its giggles increased when in leaving the tarmac, which I did repeatedly. Well, more like daily, as I lived right next to woodlands that beckoned me to be a little Evil Knievel.
There were certainly other amazing motorcycle choices that day back in '74, but I couldn't afford them, and I'm happy about that now. Because some of the choices offered like a Kawasaki's famed H1 or H2 triples, would have very likely ended my young motorcycling life way to early. Maybe even my whole life. It's a mistake for the making that new riders still face today. Buying what they have no business being on, especially learning on. Luckily my choice not only gave me the room to grow, but a usable performance envelope. Small displacement motorcycles offer this, while offering loads of fun for experienced riders as well. I've never stopped buying small displacement motorcycles.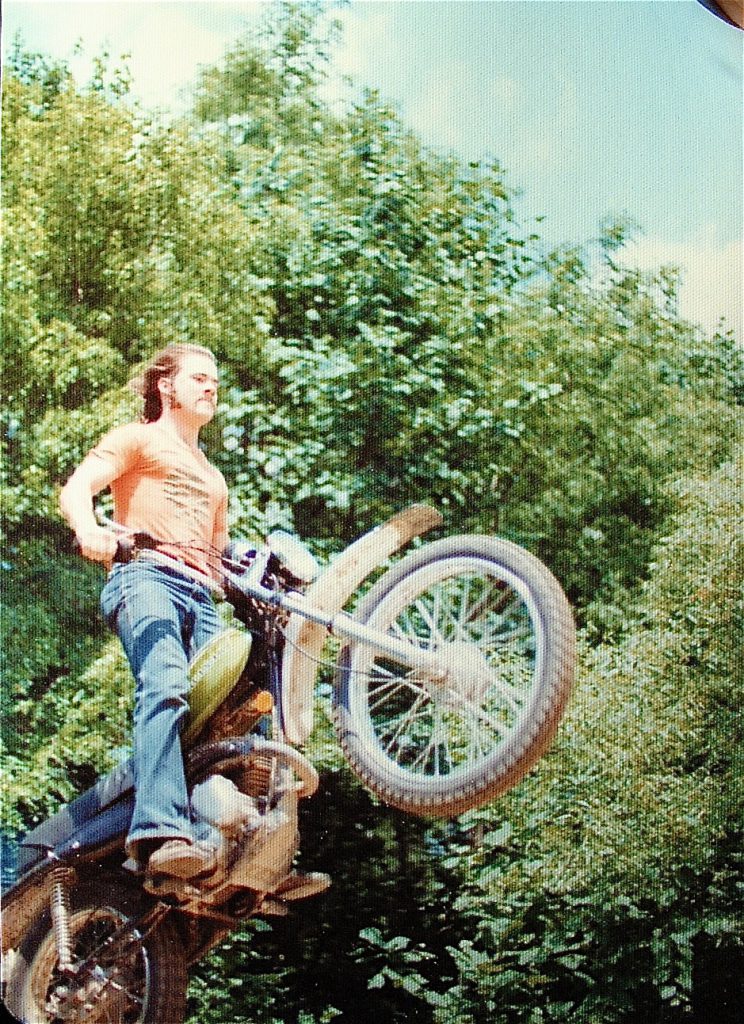 The small displacement market is ripe with choices though. Allow me to define this by saying, it is particularly ripe with other than American choices, and there's a reason for this. Other parts of the world have brilliantly created restrictive licenses, keeping new riders off larger displacement motorcycles until they are ready. (Which doesn't mean just 6 months!) As an example, the European Union uses a multi-tiered system beginning with one as low as an AM category, moving up through A1, A2, to finally a full license. At A1 a rider is restricted to 125cc, but the formula for these licenses is built on age, engine displacement, and experience. India, which has a significant two-wheeled population, has their own restriction categories, much like Europe, begin at 50cc and rise from there through speed limit restrictions, motorcycles without gears (like scooters and mopeds), to a full license. They even have a federation, the FMSCI, which governs motorsport through competition licenses.
So, much of the world recognizes small displacement as a very good thing, especially when it comes to new riders. In doing so, these countries are a large part of the reason the American market gets the wide range of small displacement choices we do. It's because these motorcycles are essentially all manufactured in India and Asia for markets around the world with restrictive licenses, which then makes them cost effective to bring here in smaller numbers by comparison. In that some of these countries, like India and China, have populations in the billions, you'll understand that the American market is quite small for them overall. Thus, we are really in no position to dictate their styling or even segment choices. Additionally, we, as the motorcycling population overall, mostly ride big cruisers and even adventure bikes, which dices and slices the other segments even more thinly. As an example of numbers, Royal Enfield across all of its models, barely sells over 7,000 motorcycles here annually, a number that was, until recently, about half that. But worldwide sales are up over 760,000! Some quick math tells you we are less than 1% of their global market. The good news is this drives the price down. The downside is that a Royal Enfield is about as special and rare as bottled water. Further, nothing they do is uniquely American in style.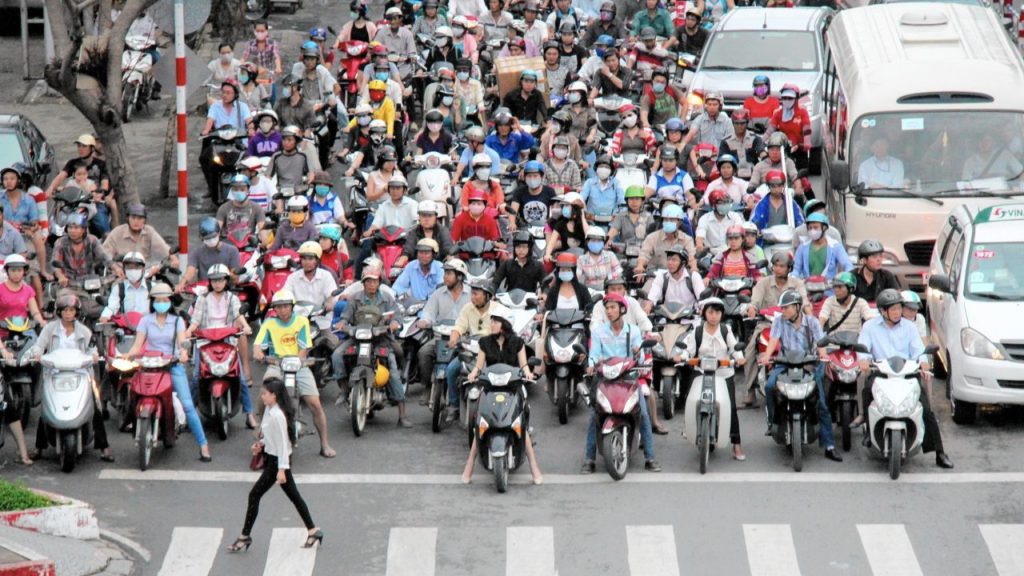 This brings us to the small displacement, "made in America" choices, where we find that today, Janus uniquely sits alone. Additionally, it does so in what I'll describe as a boutique manufacture of highly customizable, hand built machines. This makes them two rarities found in one. There are, of course, other boutique manufactures here, but these days all are more or less those making choppers or custom framed creations, overwhelmingly then utilizing a very large displacement S&S manufactured V-twin engine. While you can find a few companies which give themselves the appearance of being like Janus, in truth, these companies are simply rebranding imported Chinese manufactured units, sold throughout the world. Chinese companies like "Geely" (which also owns Volvo), has purchased icon brand names like Benelli, (a vintage Italian brand), to sort of trick the market. Ironically, Benelli that was dead years ago, now as a mass market brand, outsells the likes of Triumph and Ducati. Go figure.
This brings me to a detailed look at pricing, as some may get caught up in the unfair "apples to oranges" comparison of all of this. Let's start with the KS125 I purchased in 1974. Made in Japan, it was $699 back then, which with today's dollar valuation would be $4,307. Now let's try to somewhat fairly compare this to a choice found today in the way of Kawasaki's Z125 PRO, which has a MSRP of $3,399. Frankly, in today's crazy dealership world, you'll also easily add on a destination of $245, a surcharge of $200, and dealer assembly and doc fees, adding nearly another $1000. But let's leave that aside for now, by just saying a 125cc anything will cost you around $4,000. I have purchased numerous 250, 300 and 400cc Asian or India manufactured motorcycles, and the price range out the door easily reaches the $6,000 range and above. As an example, a Royal Enfield Classic 350 was $5,800 out the door. A Kawasaki Ninja 400 or Z400, more like $7,000. One is built by the thousands daily in India, the other in Thailand.
So as we try to make a true "apples to apples" assessment of pricing, we've now addressed a baseline, and we see that the pricing for these globally manufactured 125cc to 400cc choices are kept low in two primary ways. 1) Volume – we are talking thousands and thousands made which drives the price down. 2) All are generally made in Thailand, India, China, even Brazil.
Now let's then look closer at the custom side of things. There are a number of custom motorcycle manufactures in America other than Janus, and they all pretty much have three things in common. As with Janus, they have tiny production numbers, but unlike Janus, have larger displacement engines, and way, way higher prices compared to not only the Asian offerings, but the German and American choices like Harley Davidson and Indian as well. Of course you've heard of actor Keanu Reeves. But you may not have heard of his motorcycle company ARCH. Very custom, very low production numbers, and prices in the $130,000 range. Okay, so maybe that's the top end of things, but among handmade, custom manufactures, prices in the tens of thousands is truly the norm. But for fun, let's even look closer at a retro motorcycle choices like the Triumph Bobber, with its big sweltering 1200cc engine. First, did you know the overwhelming number of them are built in Thailand? Again, by the thousands, and at a "base" price of $14,000. Not rare, and certainly not inexpensive for a motorcycle made in Asia. Not saying it's a bad motorcycle, but it is so "nouveau-vintage", it misses being a good example of either. In other words, it's missing any authenticity, or authentic personality. At least I can't say this about Royal Enfield's classic offerings.
So where does Janus fit in this fruit stand, between the apples and oranges? Well, let's begin by cleaning the chalk board. Because as I think I've illustrated, Janus Motorcycles is pretty much like looking up at the billions of stars at night and seeing a shooting one. I mean by comparison, finding a low displacement, hand built in America, customizable, to personal order motorcycle, truly featuring vintage American styling, may actually in this case be more like seeing a comet. It's truly amazing. Fancy this, the whole decade long production of Janus' best selling model, the Halcyon 250, is just getting ready to reach a milestone production number of 1000. That's less than what the likes of Royal Enfield cranks out in two days!
As a fine artist for the last 35 years, my working life has been creating original works of art, and I can share, that in my opinion, a base Halcyon 250 at around $8,000 has more originally than it should for the price. Walk into any motorcycle dealer, and start by asking if you can choose any color you want, and watch the looks on the sales person's face. They will look at you like you have two heads. Yet that one request is where Janus starts with its most basic of "standard" options. Most new motorcycles have two to three color choices at best. Janus offers ten zero dollar color choices, another hand full at just $200 extra, and beyond that the custom color choices are almost limitless. Add on at least ten pinstripe color choices, three leather color choices, polished or black handlebars, lettering colors, two different seats, and more. My friends, making that apples to apples comparison is downright unfair to the other companies. They simply cannot compete with Janus on personalization, or owner experience, and community.
Which brings me to the buying and ownership experience overall. Walk into any US motorcycle dealer and see how much you enjoy the buying experience overall. I find at best it's professional, but in most cases you might end of feeling like they are taking "you" for a ride. It's much like buying a car, where you feel as though you're being led, and being fed an "add on fee" salad. It would be one thing if these fees were somewhat standard, but they come in the form of a wide price ranges, which can have the same unit you are purchasing one place, deviously be very different at another. In other words, the dealer closest to you, may be considerably higher than one a few hours away. To add to this, small displacement import motorcycles especially, have thin margins, so dealers do everything to fatten the sale. This means hopping around can be very beneficial in even making an apples to apples comparison with the most basic of motorcycles. A time consuming process to boot!
Janus is 100% upfront with pricing, and the process is amazingly straightforward. Go to the configurator, build the motorcycle of your dreams, over and over, while seeing the final price each time. Then they will be happy to make your dream a reality. Often they have a nice range of inventory bikes too! Once you've taken delivery, you haven't just bought a motorcycle, you've joined a community of like-minded owners, who enjoy sharing tips, and their experiences. This certainly wasn't the case with the many Hondas, Suzukis, Yamahas, Ducatis, Triumphs, Royal Enfield, or others I've purchased. The numbers they sell are just too great, and you unfortunately become a number too.
Most important though, whichever motorcycle you chose for your first motorcycle purchase, enjoy it. Take a motorcycle safety course, ride safe, learn good habits, and don't fall into the peer pressure from friends to get in over your head. Trust me, as soon as you think you can handle more, and that more will make you a better rider, trust, that a rider of real experience will still be able to run circles around you on the very motorcycle you think is too small. Increased displacement has never been the key for someone to become a better rider. But having a motorcycle you love to ride, will give you the experience, practice and pride needed to truly enjoy motorcycling for a long, long, time. So have fun!