Janus Halcyon 450 Receives 50-State Emissions Certification
August 23, 2021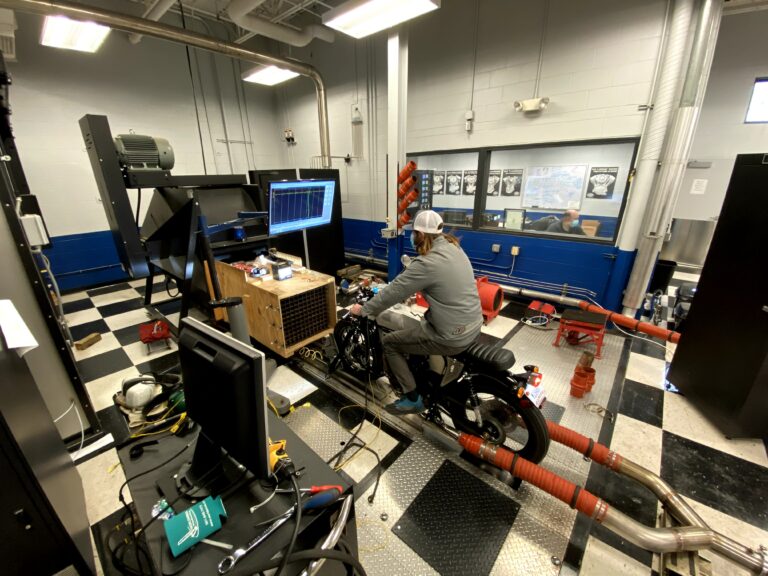 We are pleased to announce that the 450 has just received California Air Resource Board approval for sale in the state. We received 49-state EPA certification for the 450 at the end of June. This means that the new Halcyon 450 not only meets the stringent exhaust emissions required by the US and California, but that it also meets California's evaporative emissions requirements and is now able to be sold and registered in all 50 states. Evaporative emissions include any emissions from the warm fuel and oil tanks and engine case, either from the engine after a ride or from sitting in the sun, as well as from from fuel and oil lines. Evaporative emissions are controlled onboard using a charcoal canister which contains harmful hydrocarbons released by the parked motorcycle until they can be combusted in the engine when it is restarted.
After having successfully passed our carbureted 250 model line through both EPA and CARB certification in 2017, we had a good idea of the timeframe and challenges of the process. On the 250 line, all emissions calibration was carried out by physical modification of the carburetor: changing jet size, slide cut-away, needle taper, etc.
With the fuel-injected 450, all this calibration could be performed on the ECU or Engine Control Unit. This is accomplished by adjusting the programming which controls the amount of fuel injected into the intake manifold for a given riding condition. The ECU monitors engine RPM, manifold air pressure, temperature, throttle position, crank shaft position, and exhaust oxygen to provide precisely the correct amount of fuel to ensure a combination of good performance and emissions compatibility.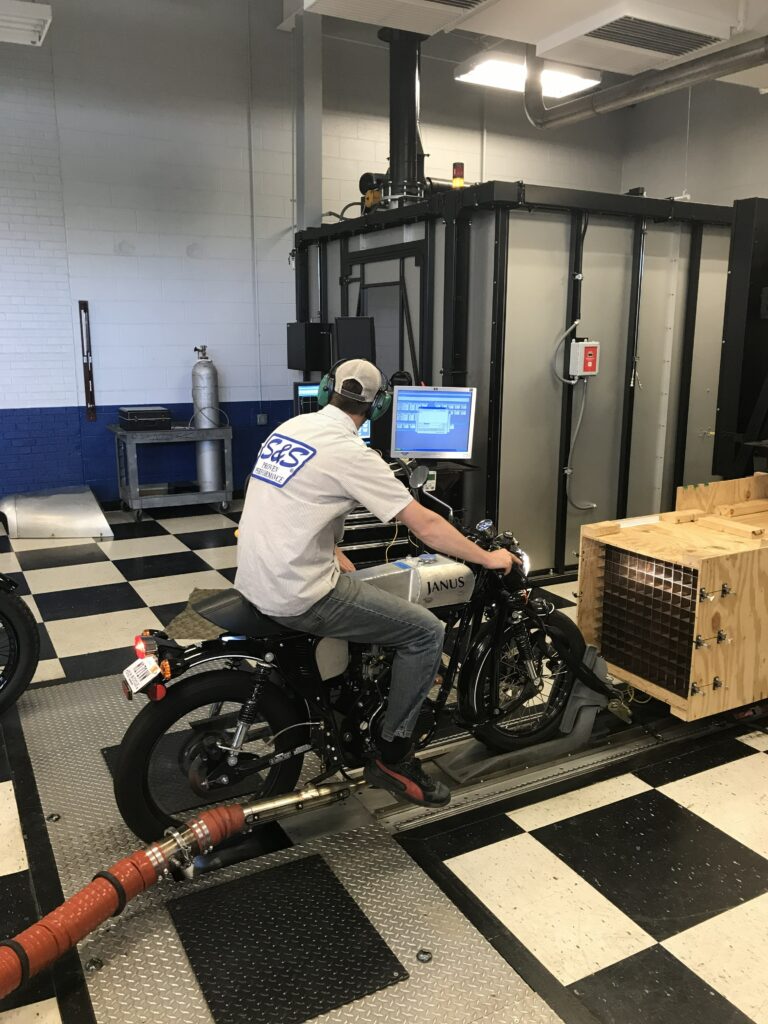 Calibration of the test bike began in the spring using a heavily modified 250 chassis with a 450 engine, emissions system, and running gear. Using the 250 chassis allowed us to get a head start on preparing and testing the emissions system while we continued to develop the production 450 design. Much like with the 250, we performed much of the initial calibration on local roads using an oxygen sensor and our five gas analyzer. Once we knew we where close, we headed up to S&S Cycle's Lacrosse, Wisconsin emissions test lab to confirm the readings.
To learn more about the "Franken450" test rig and our calibration process, check out this 450 development video.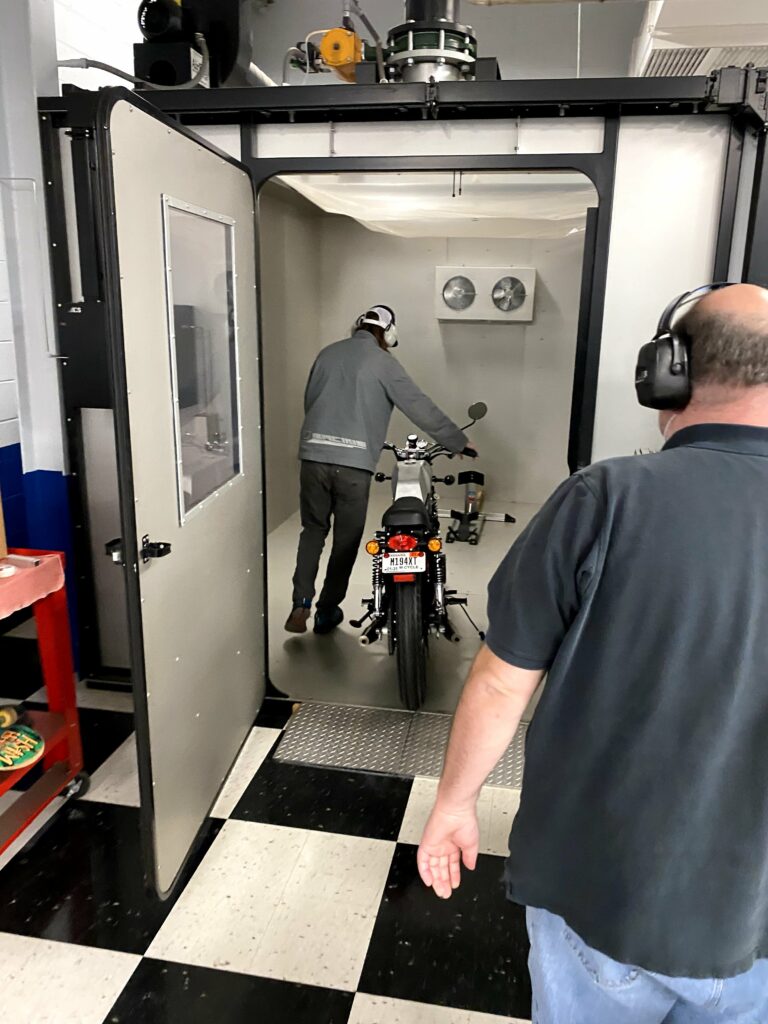 We were pleasantly surprised when our baseline tests showed that the 450 passed both evaporative and exhaust emissions. Even better, we passed the exhaust emissions without a catalyst. After working to dial in the throttle response and projecting out wear on the engine, we decided to include an exhaust catalyst to ensure that emissions could continue to be met for the life of the vehicle. We headed back to begin final certification testing at beginning of this year.
Low-volume motorcycle manufacturers are required to complete a minimum of 15,000km of duration testing for motorcycles over 280cc, over which period they must demonstrate that they meet all emissions standards. For this portion of the testing, the bike is taken from S&S's test lab in Lacrosse to their headquarters in Viola, Wisconsin. This was the first time I had visited the Viola location where most of their parts manufacturing and performance testing is done.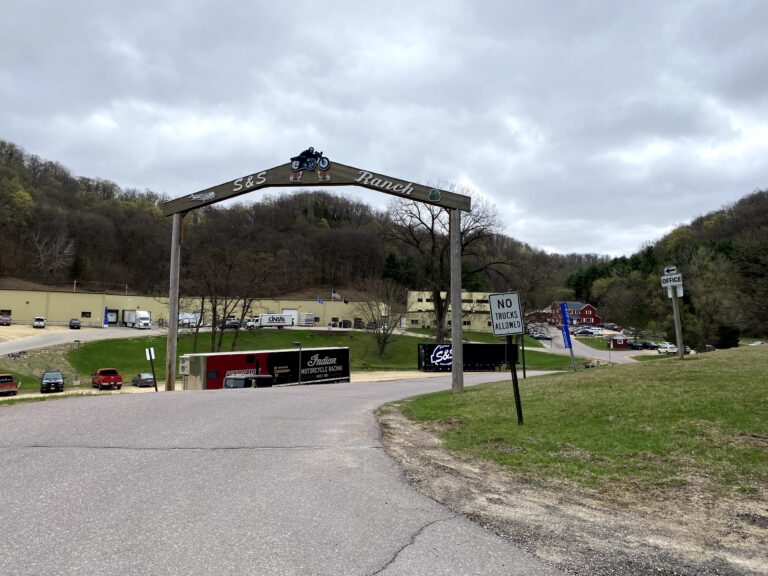 On May 5th we received word from S&S Cycle that the 450 had successfully passed EPA and CARB testing and we were ready to file our certification application. Our EPA Certificate of Conformity arrived in late June and our CARB Executive Order just arrived last week! We are pleased to offer both our 250 and 450 emission compliant model lines in all 50 states.